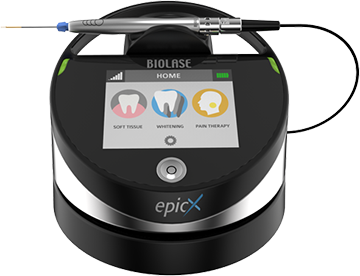 We are thrilled to announce the latest addition to our dental office: the Epic X, an exceptional all-in-one diode laser system designed by Biolase. Elevate your dental practice to new heights with this cutting-edge technology that promises to revolutionize your patient care and treatment outcomes.
Unleash the Power of Precision:
With the Epic X, precision is at your fingertips. This state-of-the-art diode laser delivers unparalleled accuracy and efficiency in soft tissue management. Equipped with adjustable power settings and multiple modes, including continuous wave and pulsating, the Epic X allows you to tailor treatments to each patient's unique needs. Embrace the era of minimally invasive procedures while maximizing your patients' comfort.
Versatile Applications, Limitless Possibilities:
Say goodbye to limitations with the Epic X. This versatile diode laser system offers a comprehensive array of treatment options, from periodontal therapy and soft tissue surgery to pain relief and teeth whitening. With a wide selection of fiber tips and accessories, you have the flexibility to address a diverse range of cases with precision and confidence. Expand your practice capabilities and provide your patients with comprehensive, exceptional care.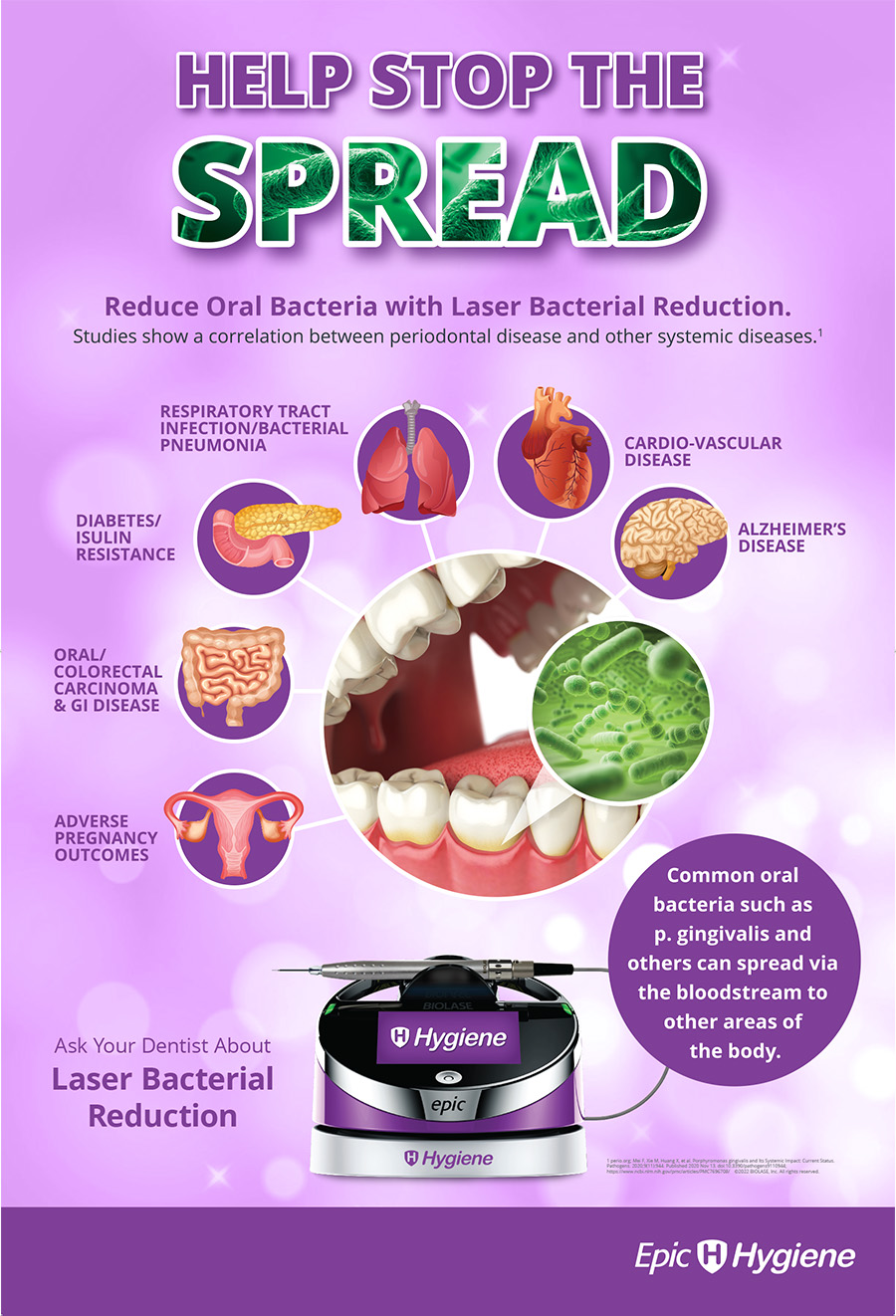 Intuitive Interface, Seamless Integration:
Simplicity meets innovation with the Epic X's user-friendly interface. The intuitive touchscreen display ensures effortless navigation and operation, allowing you to swiftly access all laser functions. Streamline your workflow and reduce chairside time, thanks to the Epic X's smart design and wireless footswitch. Seamlessly integrate this all-in-one diode laser into your daily practice, enhancing both efficiency and patient experience.
Advanced Safety Features for Peace of Mind:
At our dental office, patient safety is paramount. The Epic X is equipped with advanced safety mechanisms, including adjustable beam delivery and tissue interaction modes, ensuring optimal tissue protection and minimizing the risk of unintended thermal damage. Rest assured that with the Epic X, you can deliver treatments with utmost precision and confidence.
Built to Last, Engineered for Excellence:
Crafted with durability and reliability in mind, the Epic X by Biolase is built to withstand the demands of a busy dental practice. Rigorously tested and engineered using high-quality materials, this diode laser system offers exceptional performance and longevity, supporting you in delivering consistent, top-tier care year after year.
Step into the Future of Dentistry:
Join the league of leading dental professionals who have embraced the Epic X as their go-to diode laser system. Experience the power, precision, and versatility of this groundbreaking technology, and take your practice to the next level of excellence.
Discover the endless possibilities with the Epic X. Upgrade your dental office with this all-in-one everyday diode laser by Biolase. Elevate patient care, achieve remarkable clinical outcomes, and set new standards in your field. Welcome the future of dentistry and place your order for the Epic X today.